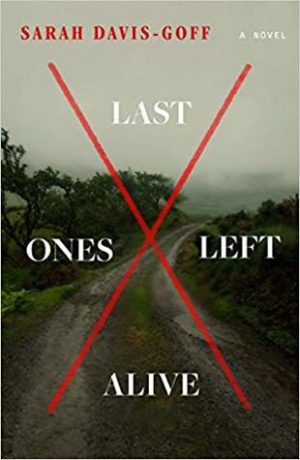 Last Ones Left Alive
By:
Sarah Davis-Goff
Release Date:
August 27, 2019
Publisher:
Flatiron Books
Received From:
Publisher
(All reviews are our own, honest opinions.)
Rating:
Debut author Sarah Davis-Goff brings us a standalone novel titled Last Ones Left Alive, a unique take on what happens when a sheltered young woman has to suddenly face the post-apocalypse alone. This novel is set in a post-apocalyptic Ireland, a place filled with zombie-like creatures called skrake. Orpen's early life was sheltered, having been raised by her mother and Maeve on an uninfested island off the Irish coast. But now her mother's gone, and Maeve is gravely ill. Determined, angry, and searching for her identity in the remnants of the world, Orpen takes Maeve to Ireland on a journey to find a rumored city and the banshees—the all-women fighting force that's fought the skrake for generations.