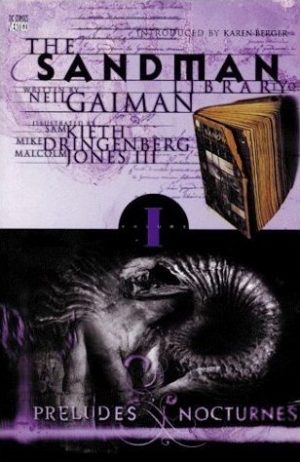 The Sandman, Vol. 1: Preludes and Nocturns
By:
Neil Gaiman
Website:
http://www.neilgaiman.com/
Release Date:
(Original) 1988; (this edition) December 1, 1988
Publisher:
Vertigo
Series:
The Sandman #1
Rating:
I was in the used book store attached to my library recently, seeing what new things they'd put on the shelves since the last time I wiped out their stock. Out of curiosity I wandered over to a shelf labeled 'humor'. There, tucked between copies of newspaper comic strip compilations and stand up comic's autobiographies was a misplaced copy of Neil Gaiman's Sandman: Preludes and Nocturns.
A 'humor' book this is not. But if you're looking for some graphic novel horror in your life, you've come to the right place.