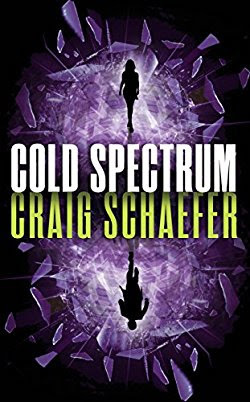 Cold Spectrum (Harmony Black #4)
By:
Craig Schaefer
Website:
http://craig-schaefer-v2.squarespace.com/
Release Date:
October 31st, 2017
Publisher:
47 North
Series:
Harmony Black Series
Rating:
 If you've gone this far into the series you know the trouble this following statement means: Diehl and Nadine are teaming up to take out Vigilant Lock. To make matters worse? Panic Cell, another team of Vigilant Lock, is coming for Harmony and her team. as well.
 What does this mean? Pure, damn chaos.