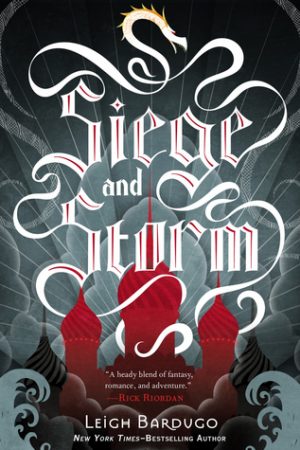 Seige and Storm (The Grisha, #2)
By:
Leigh Bardugo
Website:
http://www.leighbardugo.com/index1.html
Release Date:
June 4th, 2013
Publisher:
Henry Holt and Company
Series:
The Grisha Series
Rating:
I returned to the Grisha series with high hopes and while I liked book two more than book one it was only barely more. Siege and Storm offers a lot to the series but still it was one of those books I liked, not loved. Nonetheless, as I always do, I will finish the series and pick up book three sometime soon and I'm hoping all of my little issues with the story are solved by then because I love this premise and these characters but something, I don't know what is lacking here for me. Hopefully my brain can sort it out.