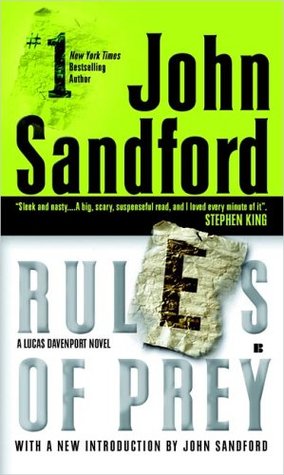 Rules of Prey (Lucas Davenport #1)
By:
John Sandford
Website:
http://www.johnsandford.org/directory.html
Release Date:
August 2nd, 2005
Publisher:
G.P. Putnam's Sons
Series:
Lucas Davenport
Rating:
Another mystery/thriller series and another author who has impressed me stylistically. However, there were things I didn't love in this book and when I look back I remember why I didn't immediately start book two.