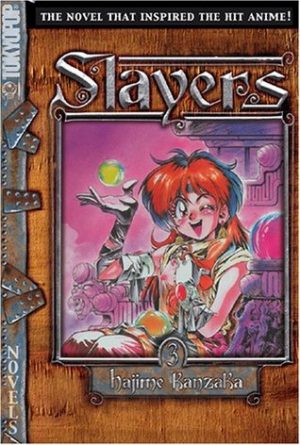 The Ghost of Sairaag
By:
Hajime Kanzaka
Release Date:
(Original Japanese 1991); (English Translation) March 8, 2005
Publisher:
TokyoPop
Series:
Slayers #3
Rating:
I really wish these books were still being translated. The series is a lot of fun, and the books don't disappoint. This is actually the second time I've read The Ghost of Sairaag by Hajime Kanzaka in only a few months. I'd originally started it less than a week before moving, so of course the book got packed away in a box I couldn't find upon move in, the last chapter still unread. At this point I figured I may as well read the whole thing over again, something I'm never against when it's one of my favorite series.