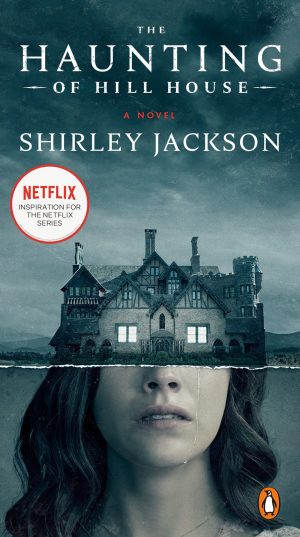 The Haunting of Hill House
By:
Shirley Jackson
Release Date:
October 16, 1959
Publisher:
Penguin
Rating:
Shirley Jackson's The Haunting of Hill House is probably one of the best-known horror novels of the last century. Master storyteller Shirley Jackson spins a tale in this novel that many modern readers may not expect to find, especially depending on which movie adaptation of this classic tale they may have seen.
Hill House is a very old estate, one with a dark history and considered by many to be a notoriously unlucky place at best and chronically haunted at worst. As a scholar of the occult, Dr. Montague couldn't have found a better place for his studies. Setting out to find solid evidence of a haunting once and for all, Dr. Montague heads to Hill House with several others in tow—Luke, who will one day inherit the property; Theodora, a lighthearted young woman; and Eleanor, a woman without friends haunted by her own past.
Our main character, Eleanor, travels to the presumably haunted mansion against the advice and wishes of her sister and brother-in-law, the only family she has left, with nothing to lose. After caring for her ailing mother for most of her life, she finds herself adrift, jobless and friendless. What Dr. Montague presented her with is an opportunity, a new start to the rest of her life. Only, what Eleanor finds isn't what she expected.
Despite what some movie adaptations may have readers believe, The Haunting of Hill House is a very psychological tale, focused more on suspense and the questionable reliability of Eleanor's narration. The house is huge, imposing, and very empty. Strange things seem to happen, things that are nigh unexplainable. Their nature remains rather undiscernible, however, and not everyone at Hill House seems quite as worried as Eleanor feels.
Slowly, the reader finds Eleanor to be less than a completely reliable narrator. Sheltered as she was, at the beck and call of her mother, Eleanor can often come across as rather naïve and younger than her actual age. Fear of what may go bump in the night doesn't necessarily drive her fears or worries—not at first, at least.
Still, Eleanor stays, even when the odd happenings grow worse and answers become harder to find. While this may be admirable in some ways, it becomes rather apparent that this isn't perhaps the wisest choice.
The Haunting of Hill House is about hauntings of all sorts, whether its the haunting past of a lonely mansion and how our own pasts haunt us. There's much to pick apart and examine, all written in beautiful, engaging prose. Fan of suspense will have a lot to love here, and readers who may be less keen on horror novels but very much enjoy examinations of the human psyche will find an engaging novel that dabbles in dark things that may or may not be explainable.