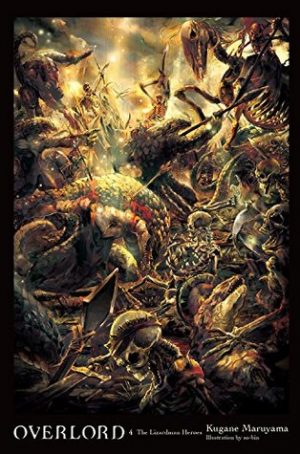 Overlord, Vol. 4: The Lizardmen Heroes
By:
Hajime Kanzaka
Release Date:
(Original) July 31, 2013; (English) May 23, 2017
Publisher:
Yen On
Series:
Overlord #4
Rating:
Moving is hard. We've all done it and we've all hated it. It's stressful, it takes up all of your free time, and all of your books get stuck in boxes. Including the brand new, released-two-days-before-moving-day copy of one of your favorite fantasy light novels. But the boxes are finally empty and Overlord, Vol 4 has been read! Overlord, Vol 4: The Lizardmen Heroes by Kugane Maruyama is a high fantasy adventure following characters who, in another story, would probably be bad guys.