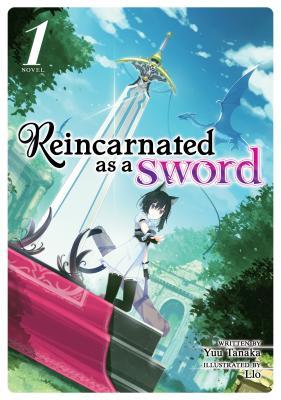 Reincarnated as a Sword, Vol. 1
By:
Yuu Tanaka
Illustrator:
LLO
Translator:
Mike Rachmat (translator); Jaymee Goh (Adaptation)
Release Date:
August 6, 2019
Publisher:
Seven Seas
Series:
Reincarnated as a Sword (#1)
Received From:
Publisher
(All reviews are our own, honest opinions.)
Rating:
An isekai light novel with a twist, Reincarnated as a Sword, Vol. 1 by Yuu Tanaka and illustrations by LLO is one of the latest, utterly fantastic releases in the genre. A delight to read from start to finish, Reincarnated as a Sword embraces the best aspects of isekai, video games, and traditional fantasy and combines them into something truly memorable. This particular light novel is part of the growing subgenre of 'reincarnated as an inanimate object' with Reincarnated as a Sword being a rather imaginative inclusion.