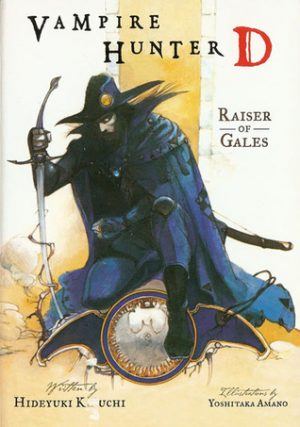 Vampire Hunter D Vol 2
By:
Hideyuki Kikuchi
Illustrator:
Yoshitaka Amano
Translator:
Kevin Leahy
Release Date:
1984
Publisher:
Digital Manga Publishing/Dark Horse
Series:
Vampire Hunter D
Rating:
The world of Vampire Hunter D is an intriguing one, an apocalyptic world where tech and the arcane mingle. It's a place filled with vampires, monsters, and humans who will do anything to survive. It's a fascinating world, and I enjoyed reading the second volume in this classic series. But, maybe, not as much as I enjoyed the first.