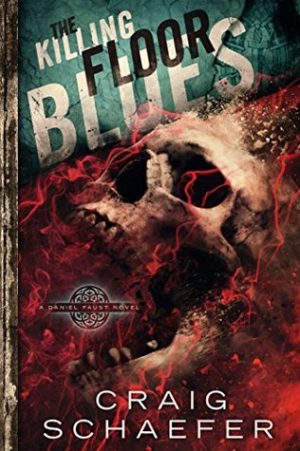 The Killing Floor Blues (Daniel Faust #5)
By:
Craig Schaefer
Website:
http://craig-schaefer-v2.squarespace.com/
Release Date:
July 30th, 2015
Publisher:
Demimonde Books
Series:
Daniel Faust Series
Rating:
Okay, so, let's admit I need to get my life together. While I have been broken out of my reading rut I can't get in a review writing mind frame so, I'm a slacker. So, we're bringing it back to the remaining books of the Daniel Faust series that I've read to get me back on track. Also, if you're a fan of the series we're approaching a new release on this series sometimes in end of 2019, early 2020.