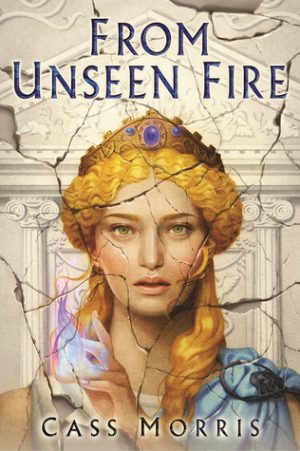 From Unseen Fire
By:
Cass Morris
Illustrator:
Tran Nguyen (Jacket Art)
Release Date:
April 17, 2018
Publisher:
Daw Books
Series:
Aven Cycle #1
Received From:
Publisher
(All reviews are our own, honest opinions.)
Rating:
You may not know this, but my family is just chock full of history buffs. My father's a history professor, my brother works at a museum, my sister gives talks at conferences about historical monuments, and I was an art history student once upon a time. So my excitement wasn't very surprising when I first heard a book being described as 'ancient Rome plus magic'. And that was exactly what we received in From Unseen Fire by Cass Morris.