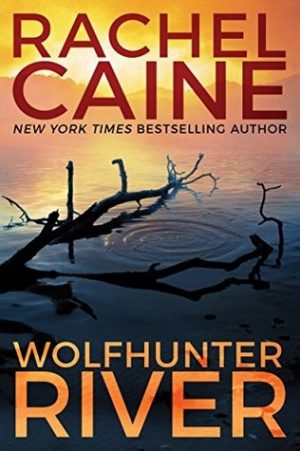 Wolfhunter River (Stillhouse Lake #3)
By:
Rachel Caine
Website:
https://www.rachelcaine.com/
Release Date:
April 23rd, 2019
Publisher:
Thomas & Mercer
Series:
Stillhouse Lake
Rating:
Gwen Proctor is a survivor. She's also an advocate for people that need help. So when she gets a call from a woman who is afraid someone is after her, Gwen is ready to step in and see what she can do to help keep this woman safe.
Unfortunately Gwen is too late to do that.
With the ever-present internet trolls and the constant threat of the group of The Lost Angels (family of the victims of Melvin Royal) Gwen's life becomes more complicated when the woman who called for help is dead and now that woman's daughter is accused of the crime.
Determined to help Gwen and her family travel to Wolfhunter but soon find themselves in the crosshairs of too many people. While his book is not the strongest in the series it is still enjoyable. We get to learn more about Sam, about Lanny and Connor as they grow up and about how strong Gwen is as she works to stay safe but offer her kids a better life.
If you read books one and two of the series you should definitely pick number three up. It is definitely a gap filling book but so worth it for the new characters we meet and the information we gain about our original favorites.
Wolfhunter River is book three in the series about Gwen Proctor and her kids as they try to find something close to normal in this world. At the time of writing this review there are four published books in the series with the fifth book released in March 2021. Sadly the author known by her penname, Rachel Caine, passed away in November of 2020 after a battle with cancer so the fifth book will most likely be the last in this series and we've lost an amazing author in the world.