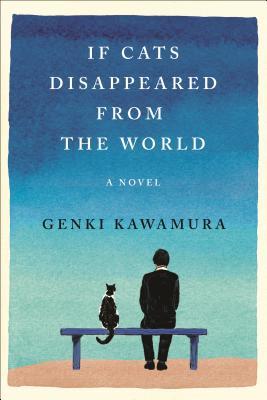 If Cats Disappeared from the World
By:
Genki Kawamura
Illustrator:
Leeann Falciani (Jacket Design); Henry Sene Yee (Jacket Illustration)
Translator:
Eric Selland
Release Date:
March 12, 2019
Publisher:
Flatiron Books
Rating:
Genki Kawamura's first novel, If Cats Disappeared from the World, has sold over two million copies worldwide, and it isn't difficult to see why. A storyteller in all forms, Kawamura isn't simply a novelist. He has also produced movies such as the famed Your Name as well as done work as a screenwriter and showrunner. All of these myriad of storytelling techniques leak into the novel, if not in method it was crafted, then in our nameless main character, his hobbies, and his loves.
Our first person narrator never names himself, wholly occupied with the unforeseen news that he has a terminal illness with very little time left to live. Understandably reeling, the narrator falls into an introspective state, mulling his regrets, desires, and the unfulfilling, unlived life suddenly laid out before him. This may not be the end though, for the devil visits claiming that if he only give up one thing, he will be granted one extra day of life, an offer that cannot be refused. This is a small price to pay for a longer life, at least in theory.
While this is a slim, interesting novel that can pack a punch at its best, the full effect isn't felt until nearly the last page. This might be too long of a wait for some readers, as the Kawamura's style doesn't always quite match the heady introspection the novel strives for. The narrator is a completely self-centered man who seems to have had his first musings on pretty much anything within the last few days of his life, and the stale, repetitive musings easily bore.
The familiar theme of "you don't know what you have until it's gone" reaches wonderful, moving heights at the novel's best, but often falls short of its ultimate goal. This is a story of choices. It is a story of loss, grief, and living in a way that is true to ourselves. Unfortunately, the lofty heights and moving emotions the novel strives for aren't always to be found, and when they finally arrive in full force, many readers will have already moved on to other reading.