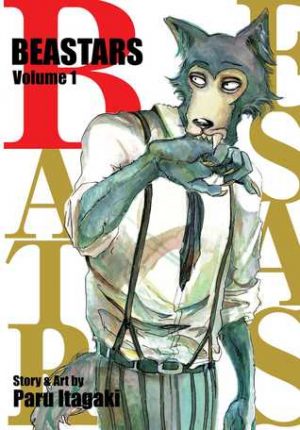 Beastars, Vol. 1
By:
Paru Itagaki
Illustrator:
Paru Itagaki (Illustrator); Susan Daigle-Leach (Touch-Up Art & Lettering)
Translator:
Tomoko Kimura (Tanslator); Annette Roman (Adaptation)
Release Date:
July 19, 2019
Publisher:
VIZ Media LLC
Series:
Beastars #1
Received From:
Publisher
(All reviews are our own, honest opinions.)
Rating:
Beastars is getting an anime adaptation set to release this Autumn, on October 10, 2019. This is the manga which began the series and who's adaptation will be shortly airing. Currently there are two volumes in print with a third set to release on November 19, 2019. Beastars, Vol. 1 is written and illustrated by Paru Itagaki. She is the daughter of Keisuke Itagaki, known for the manga and anime series Baki the Grappler.