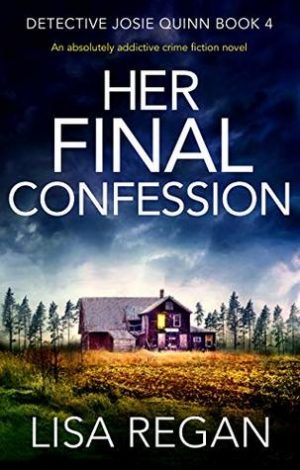 Her Final Confession(Detective Josie Quinn #4)
By:
Lisa Regan
Website:
https://lisaregan.com/
Release Date:
November 28th, 2018
Publisher:
Bookouture
Series:
Detective Josie Quinn
Rating:
Josie, you should have known you weren't the only one with crazy secrets to hide. Although, I agree, I would have never thought Gretchen's secret was this insane. I just thought Gretchen was one of those private, quiet characters. I'm sure most readers thought the same.