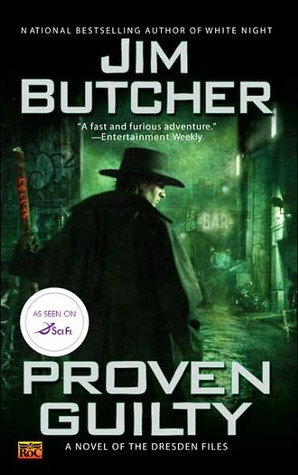 Proven Guilty (The Dresden Files #8)
By:
Jim Butcher
Website:
http://www.jim-butcher.com/
Release Date:
February 6th, 2007
Publisher:
Roc Books
Series:
The Dresden Files
Rating:
Here's the thing. If you're reading a review for book number eight in a series you're either already hooked (like me) or you're uncertain about going forward. Either way you've made it more than halfway through the series (as it currently stands at 15 books) so, really, are you going to quit on Harry Dresden now? Your choice.