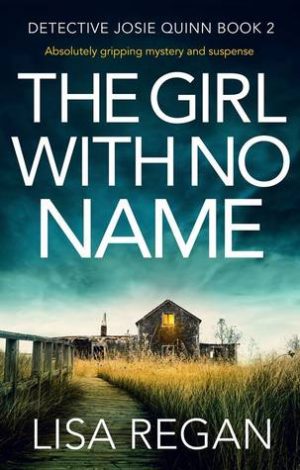 The Girl With No Name (Detective Josie Quinn #2)
By:
Lisa Regan
Website:
https://lisaregan.com/
Release Date:
April 19th, 2018
Publisher:
Bookouture
Series:
Detective Josie Quinn
Rating:
Okay I'm back and so is Josie Quinn. And frankly, I'm sure at this point Josie Quinn wouldn't like me either.
Still, she remains a bad ass detective determined to doing the right thing like saving people, helping them get justice and ending corruption in her town. Is she still a catty woman, unable to let go of the past and someone that drinks way too much? Yes. Do I still dislike that about her? You bet.