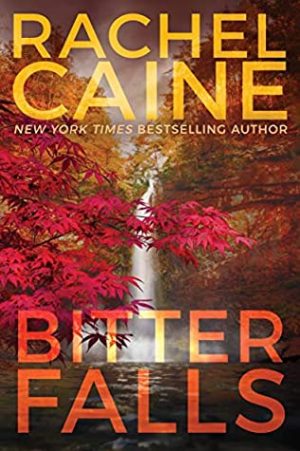 Bitter Falls (Stillhouse Lake #4)
By:
Rachel Caine
Website:
https://www.rachelcaine.com/
Release Date:
January 21st, 2020
Publisher:
Thomas & Mercer
Series:
Stillhouse Lake
Rating:
After book three Gwen has begun her career as a private investigator. Her new case, a cold case that is essentially an ice block, leads Gwen down winding roads that no one could have predicted.
Gwen's research leads her to new suspects and possible other victims but as she follows the clues her notoriety and the notoriety of her ex-husband continues to damage the family's reputation. Connor and Lanny are struggling in school, Sam's work is hard to come by and Gwen is struggling to deal with the emotional fallout she has to always work on.
The pace of this book is just as good as the others and the characters are as complex and lovely as ever. Also, thank you Rachel Caine for a bit more on Javier, Kez and JB. I love those three so much.
If you've already ready this far book four is definitely worth continuing. And with the series appearing to be done with number five I say complete the series and keep going.
Bitter Falls is book four in the series about Gwen Proctor and her kids as they try to find something close to normal in this world. At the time of writing this review there are four published books in the series with the fifth book released in March 2021. Sadly the author known by her penname, Rachel Caine, passed away in November of 2020 after a battle with cancer so the fifth book will most likely be the last in this series and we've lost an amazing author in the world.