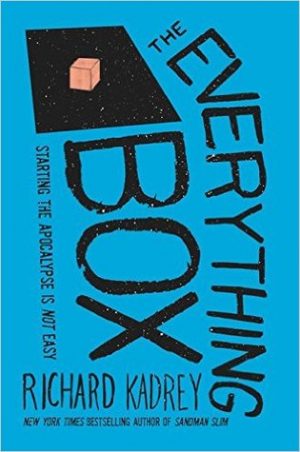 The Everything Box
By:
Richard Kadrey
Release Date:
April 19, 2016
Publisher:
Harper Voyager
Series:
Another Coop Heist #1
Rating:
Yet another title I have had my eye on since its release has finally been read. The Everything Box by Richard Kadrey is a fun, fast paced book with a host of likable, quirky characters.
The book opens several thousand years ago with an angel atop a mountain who is ready to fulfill his duty and begin the apocalypse. The problem? His pockets are empty, and the doomsday device is inexplicably missing. In the modern era Coop, master thief of magical items, is hired to steal a small black box for a client. But Coop isn't the only person after this box. He soon finds himself with the Department of Peculiar Science, a government organization dedicated to the supernatural and unexplained, who claims that this device isn't only an old family heirloom. This device could set off the end of the world.