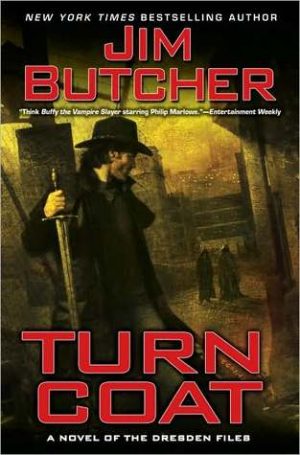 Turn Coat (The Dresden Files #11)
By:
Jim Butcher
Website:
http://www.jim-butcher.com/
Release Date:
April 17, 2009
Publisher:
Roc Books
Series:
The Dresden Files
Rating:
So, here we are, eleven books into the Dresden Files series. If you're here, wondering if you should read this installment of the series, I'll repeat myself from reviews past. Are you really going to give up on Harry Dresden now? Also, as a fun side note, this book is the last one I will be calling a "Throwback" as it's currently 2017 and this was published in 2009. The book after this, Changes was published in 2010 and for me, that's not as much of a throwback as the first eleven books in this series.