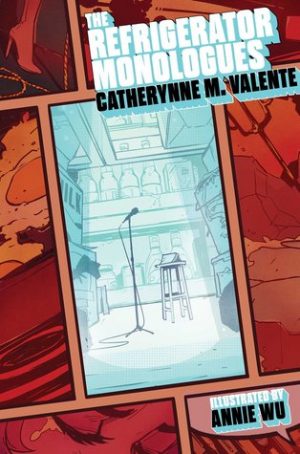 The Refridgerator Monologues
By:
Catherynne M. Valente
Illustrator:
Annie Wu
Release Date:
June 6, 2017
Publisher:
Saga Press
Rating:
Catherynne Valente's The Refrigerator Monologues is a slim novel that packs one hell of a punch. It is at once a collection of short stories and a novel. While there are multiple stories from different women being told, they come together and paint a very vivid world filled with superheroes and villains, an afterlife rich in community with a certain life of its own, and the women who were used, hurt, and forgotten by those who were supposed to love them.