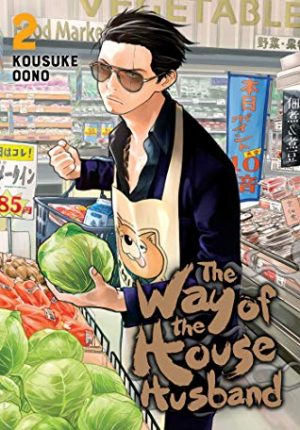 The Way of the Househusband, Vol. 2
By:
Kousuke Oono
Release Date:
January 1, 2020
Publisher:
Viz Media LLC
Series:
The Way of the Househusband #2
Received From:
Publisher
(All reviews are our own, honest opinions.)
Rating:
The second volume of Kousuke Oono's The Way of the Househusband is a fantastic follow-up to last year's English release of volume 1. This humorous, contemporary manga was originally published in Japan beginning in 2018. The series focuses on Tatsu, the Immortal Dragon, a legendary, well-known Yakuza who's turned over a new leaf. Reformed and married to a working woman, Tatsu is now a househusband, attacking everyday chores and errands with all of the fervor and gusto befitting a former Yakuza.