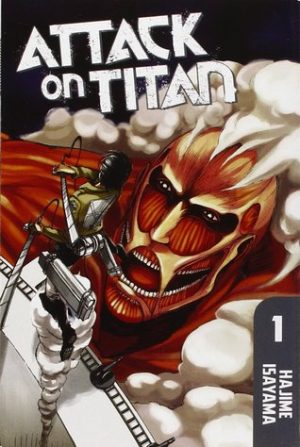 Attack on Titan, Vol. 1
By:
Hajime Isayama
Release Date:
(English Translation) June 19, 2012
Publisher:
Kodansha Comics
Series:
Attack on Titan #1
Award:
Kodansha Manga Award for Best Shounen Manga (2011), 『エンタミクス』NEXTブレイク漫画ランキング BEST50 for 2nd place (当時1巻) (2010)
Rating:
This isn't the first time I've read Attack on Titan Vol. 1 by Hajime Isayama. The first time was quite some time ago, right around when the English version was released. This time was because I'd picked up a used copies of the first two volumes in the series at a used book sale. But this is the first time I've read the manga with a more critical eye.