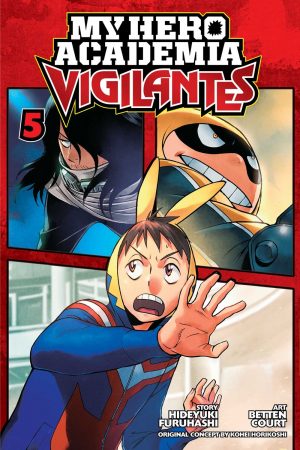 My Hero Academia: Vigilantes, Vol. 5
By:
Hideyuki Furuhashi
Illustrator:
Betten Court
Release Date:
July 2, 2019
Publisher:
VIZ Media LLC
Series:
My Hero Academia: Vigilantes #5
Received From:
Publisher
(All reviews are our own, honest opinions.)
Rating:
The fifth installment of the My Hero Academia spin-off series My Hero Academia: Vigilante, Vol. 5 by Hideyuki and Betten Court was released summer 2019. This volume brings certain elements from the first arc to conclusion, and introduces new elements which will certainly be explored further in the future.