It's here! Shonen Jump has officially changed its format, and in a rather radical way. Instead of either a physical or digital magazine requiring a subscription Shonen Jump will be posting all new chapters of their ongoing series for FREE. These will be coming out the same day as Japan, which is Sunday afternoon in the US. Yesterday saw the rollout of the new platform, and while it seems the Shonen Jump team is still ironing out the kinks in the new system things are set up for a wonderful change.
But Kate! You say. What about my subscription? What does that do? Well, people, let me tell you! For only $1.99 a month you know have access to the entirety of the Shonen Jump backlist. This seems to be rolling out more slowly. As of the time I'm writing this I can find the entirety of Buso Renkin but not Yu Yu Hakusho, for example. Still, things are being rolled out, and, hopefully, I can catch up on some of the older series I never finished.
In the meantime, lets talk new series!
Here are a few amazing ongoing Shonen Jump series to start or catch up with. They are all series I've read from the beginning and have my seal of approval.
Brand New Series
There are four brand new series that have started within the past few weeks with only two or three chapters released so far. If you're looking to start a new series and don't want to catch up on a 200+ chapter series this is perfect!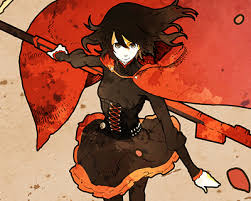 RWBY
This manga is based off of the RWBY animated series created by Monty Oum. Unlike other RWBY manga that have been released this year which focused on short stories featuring the main cast, this follows the events of the series. Two chapters have been released so far, so this is the perfect time to start reading.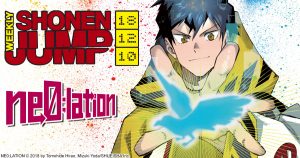 NeO;lation
I love this series. Two (long) chapters have been released thus far and I cannot wait for next week's release. The series is about One, a tech genius thwarting the cities criminals, and his new assistant. Reminiscent of Death Note but featuring Persona franchise main characters, this is hands down my favorite JumpStart series.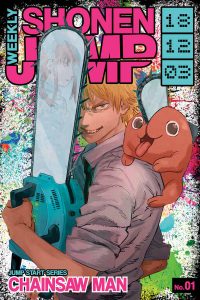 Chainsaw Man
Looking for some fantasy and horror? Chainsaw Man is a new series with three chapters released so far featuring a protagonist who was saved from death by his demon friend. Now he had a demon for a heart, can transform limbs into chainsaws, and is forced to work for a demon hunter society. If not, they'll kill him, just like every other demon.
Hell Warden Higuma
This manga has only one chapter thus far, but has my vote of confidence. The story is about Higuma, a teenager from a long line of humans tasked with finding the escaped souls of Hell and putting them back where they belong. It seems to be falling somewhere between Noragami and Yu Yu Hakusho thus far, and I am very interested to see where the story will take us.
Ongoing Series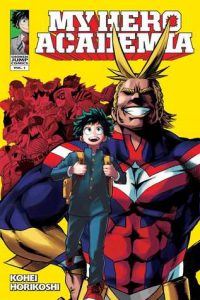 My Hero Academia
I will never stop shouting about this series from the rooftops. My Hero Academia is probably my favorite ongoing Shonen Jump series. Everyone in the world has a quirk, some kind of super power. Izuku Midoriya wants to be a hero more than anything, but was born quirkless. This is his story.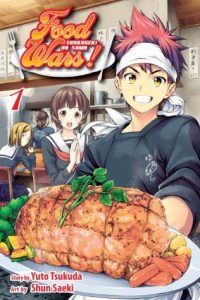 Food Wars!
Let me start off here by saying that this series may not be for everyone. There's fan service, a lot of it at times, but it's so very good. The story is about Soma, a young man whose father owned a hole-in-the-wall diner, who is enrolled in an elite cooking school. Only the best of the best make it to graduation, and Soma aims to be number one.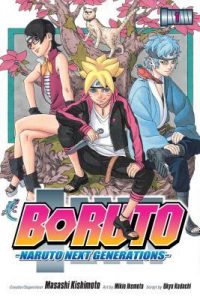 Boruto
This is slower than Naruto and with fewer epic fight scenes, at least at first. But I'm honestly loving this series, and much more so than I initially expected. Maybe it's because I grew up with Naruto, but watching the original cast as adults and their children taking the stage is just fun. Give it a shot.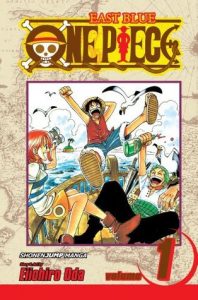 One Piece
I can't make this list without putting in One Piece. This is a truly amazing manga that has been running for over 900 chapters. If you haven't yet started this one, I understand. It's very long and catching up can be time consuming and expensive. Now, it's cheaper and easier to get caught up. So if you haven't been reading this one, now's a great time to start.
This list is by no means exhaustive. I'm going to be doing a lot of catching up with ongoing series myself in the weeks to come – Promised Neverland, Dr. Stone, and Black Clover are a few. Which series are you reading? What do you think everyone else should be reading? Let us know below!