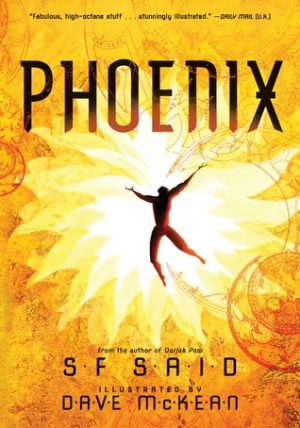 Phoenix
By:
S. F. Said
Release Date:
(Original) August 1, 2013; (US Release) October 11, 2016
Publisher:
Candlewick Press
Award:
Carnegie Medal Nominee (2014)
Rating:
Phoenix by S. F. Said is a book which, apparently, has been on my to-read shelf on Goodreads since its original release in 2013. I discovered it at the library, bright orange cover leaping off the shelf, as bright orange covers tend to do. I truly loved this book. Really. Honestly. It was a sit down after dinner and finish it in one go sort of a book, the sort you find only rarely. Surprisingly, this isn't a book I've heard very much about. So, here I am, singing its praises from the proverbial rooftop.
But first, what exactly is this book about?