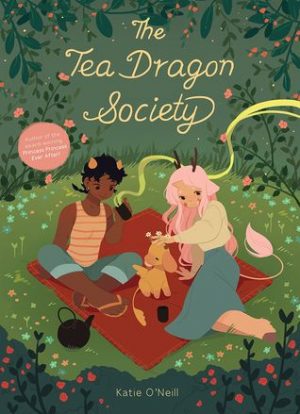 The Tea Dragon Society
By:
Katie O'Neill
Website:
http://strangelykatie.com/
Release Date:
October 18, 2017
Publisher:
Oni Press
Received From:
Publisher
(All reviews are our own, honest opinions.)
Rating:
I picked up quite a number of early copies of books while at Book Con in June. None of them are have stuck with me in the way that The Tea Dragon Society by Katie O'Niell has. This is an amazing graphic novel about a little girl who saves a tiny tea dragon from a pack of wild dogs that will enrapture any reader.