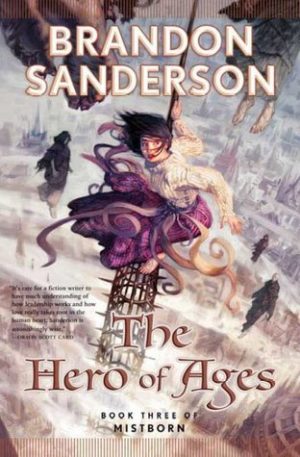 The Hero of Ages (Mistborn #3)
By:
Brandon Sanderson
Website:
http://brandonsanderson.com/
Release Date:
October 14th, 2008
Publisher:
Tor Books
Series:
Mistborn Series
Rating:
Returning to the world of Vin, Elend and the rest of Kelsier's crew was enjoyable and it kept me hooked on this series. The action is still there, the characters are still well written and the story only gets more complicated from here on out.
If you haven't read the first two books…go back and do that before reading on. The story picks up  after the previous book left off. From here on out there are SPOILERS.