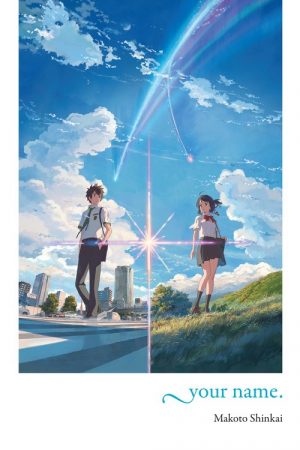 your name.
By:
Matoko Shinkai
Website:
http://shinkaimakoto.jp/
Release Date:
(Original Japanese) June 18 2016; (English Translation) May 23, 2017
Publisher:
Yen Press
Rating:
I almost always read the book before I watch the movie. In this case it happened purely on accident. I wound up picking up a copy of your name. by Makoto Shinkai from Barnes and Noble during a buy two get one free sale.