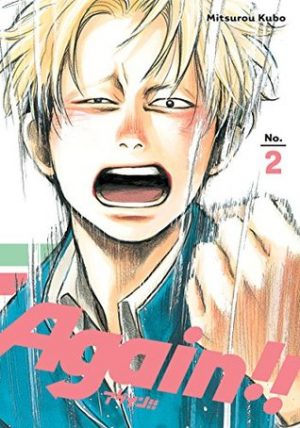 Again!! Vol 2
By:
Mitsurou Kubo
Release Date:
April 10, 2018 (English); November 17, 2011 (Original Japanese)
Publisher:
Kodansha Comics
Series:
Again!!
Rating:
Earlier this year I read Again!! Vol 1. I enjoyed it, and said I was going to continue on with the series. So here I am having just finished the second volume, making good on my promise to report back you all on what I thought about Again!! Vol 2 by Mitsurou Kubo.
The story continues with Kinichirou trying to thwart the cheerleading club's efforts to get rid of the ouendan club once and for all. The overall pacing of this volume was extremely fluid. Sections from Kinichirou and Akira's points of view flowed together very naturally, more so than the previous volume. Several new characters are introduced with extremely varied personalities.