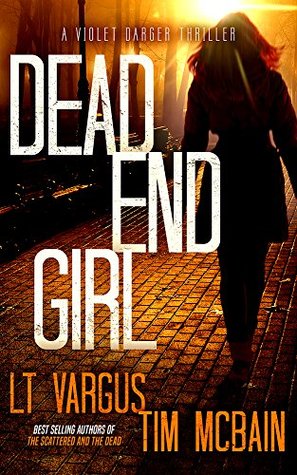 Dead End Girl (Violet Darger #1)
By:
L.T. Vargus & Tim McBain
Website:
https://ltvargus.com/
Release Date:
April 12th, 2017
Publisher:
Smarmy Press
Series:
Violet Darger
Rating:
The upside of having a Kindle is when you are given recommendations for books you might like. Well, I definitely liked this first book in the Violet Darger series and I dove straight in to the entire series, enjoying my visit into yet another twisted mystery.