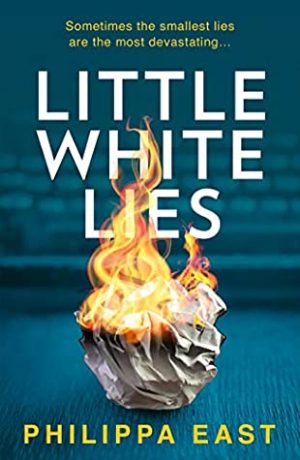 Little White Lies
By:
Philippa East
Website:
https://www.harpercollins.com/blogs/authors/philippa-east
Release Date:
February 4th, 2020
Publisher:
HQ
Rating:
This is one of those books where giving a full review would definitely lead to spoilers so I'm going to do my best to avoid doing that to all of you.
Seven years ago Anne White looked away for a second but then her daughter Abigail was gone. Now, Abigail is home but not everything is a happily ever after now that she's returned.
Between carrying the guilt over that lost second, juggling her younger children and wanting to know exactly what happened to her daughter Anne is struggling and that is putting it nicely. With Abigail coming home and her sons having to grasp that this person is the sister they don't remember Anne is trying to find a way to make things right when she's not even sure of the depths of how wrong things actually are.
The story is told through the eyes of Anne, Abigail's cousin Jess and Lillian, Anne's sister and Jess's mother. The story was interesting to read as we piece together how everyone is feeling about Abigail's return and the most genuine and least complicated is Jess's story as she is simply thrilled to have her cousin back.
I had to wait two whole days before I was allowed to see her. Two whole days. I badgered Mum all round the house, but all she could say was, it's complicated, like a bad status update. It maddened me the way Mum's rules were so rigid, the way her opinions were always right. Because what could be simpler than Abigail and me? Ever since we were tiny it had been that way.

-Jess, Little White Lies
The intertwining, complicated story that brought the character's to Abigail's disappearance and now the even more complicated unraveling of what happened to her while she was away is mind-bending and truly gripping.
With a good cast of characters, a heart-wrenching story and plenty of surprises if you like thrillers and plot-twists you'll love Little White Lies.