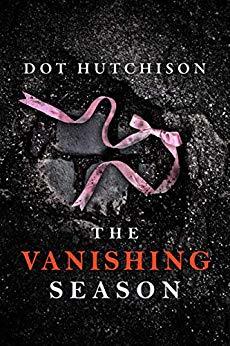 The Vanishing Season (The Collector #4)
By:
Dot Hutchinson
Website:
https://www.fantasticfiction.com/h/dot-hutchison/#:~:text=Dot%20Hutchison%20is%20the%20author,adult%20thriller%20The%20Butterfly%20Garden.
Release Date:
May 21st, 2019
Publisher:
Thomas & Mercer
Series:
The Collector
Rating:
Book four and the final book in the Collector Series by Dot Hutchinson. The Vanishing Season was just as wild of a ride as the rest of the books in the series. Honestly, when I started book one I knew I was in for some intense reading but by the end of the series, I'm not sure the series has a proper warning label. Seriously, if you're ready for an intense ride with this group of detectives, jump in at book one. If you're not sure…maybe wait. The subject matter is heavy, the twists and turns are plenty and if you're not careful you'll get sucked in like I did.