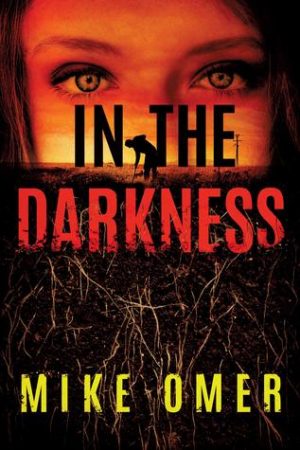 In The Darkness (Zoe Bentley Mystery #2)
By:
Mike Omer
Website:
http://strangerealm.com/mikeomer/
Release Date:
June 25th, 2019
Publisher:
Thomas & Mercer
Series:
Zoe Bentley Mystery
Rating:
Book number two in the series didn't disappoint me and with strong characters, a twisting plot, the return of the best crazy grandfather ever and a creepy killer to be hunted, well it was easy to finish this book fast.
One thing I struggle with time and time again as I go back to mysteries and thrillers is that the stories feel stale. Like I've read it before. Omer not only avoids this but has such a refreshing and well-paced style that I can't help but fall in love with the story he is telling each time. It's safe to say that since the second book in the series blew me away I am officially a fan of Mike Omer.
We see the return of Zoe and Tatum as they are now tracking a killer who cruelly kidnaps young women and buries them alive–with a camera broadcasting their panic and eventual death all over the internet.
Being buried alive is a fear of mine (hey, it happened in the past, don't judge) so I definitely had to take a couple moments each time we saw through Zoe and Tatum's eyes the videos of the girls as they suffered.
While this case is going on Zoe is still trying to track down someone from her past who can be a real threat in her present life, and to her sister as well. While she's still focused on stopping the guy burying people alive she has to be on the lookout for the monster she's met before but hasn't caught and that added to the tension.
Also, I know I called Marvin sassy and crazy but let's be honest, other than serving as amazing comedic relief this character kicks ass (literally) and really there's nothing better than characters who can surprise you.
I've been fortunate enough to receive a ARC of book number three in the series, Thicker than Blood, so be on the look out for my review of that as well! I'm so excited to pick this up that I may just take a break from the series I'm currently reading to pick this up. Maybe. I hate doing that but this third book is so tempting.