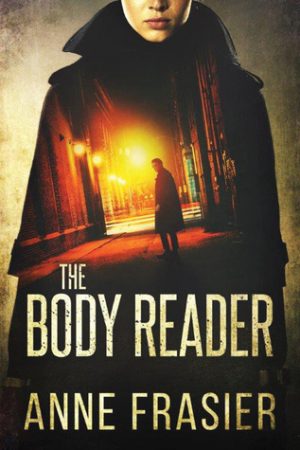 The Body Reader (Detective Jude Fontaine Mysteries #1)
By:
Anne Fraiser
Website:
https://www.annefrasier.com/
Release Date:
June 21st, 2016
Publisher:
Thomas & Mercer
Series:
Detective Jude Fontaine Mysteries #1
Rating:
Another mystery series? Don't mind if I do…
Detective Jude Fontaine was held captive for three years. Her captor, her only contact for that entire time became the subject of Jude's focus as she studied every single detail about him during each horrendous and difficult interaction.
Upon escaping Jude makes an effort to return to her old life as part of the Homicide Team and while there is concern about whether she is fit enough to work (mentally and physically) she is given the chance to take her life back. Her new partner, Detective Uriah Ashby, is especially wary of her and can't help but analyze every move she makes. Still, with a killer out there they put aside their mutual distrust and doubts and work to find the mad man before he strikes again.
Jude was a character I could get behind. Damaged (I mean, really damaged) and not always acting so tough or perfect as if those three years didn't happen, she works towards reclaiming her life and getting justice for other people who have been wronged. She is smart, determined and just the right side of crazy to trust she isn't going to go off the rails.
The back and forth time warp between Jude in captivity and Jude now as she hunts for this suspect is really interesting and I appreciated it because it gave us bits and pieces of Jude's story rather than spending half the book up front on her past. We learn about her without being overloaded with the horror she endured and we come to understand her with each flash back and each step forward in the present.
I could not have asked for a better start in a new series. I was absolutely enthralled by this book and the two that follow it. With a lot of history, secrets and the sense of foreboding I burned through this trilogy quickly.