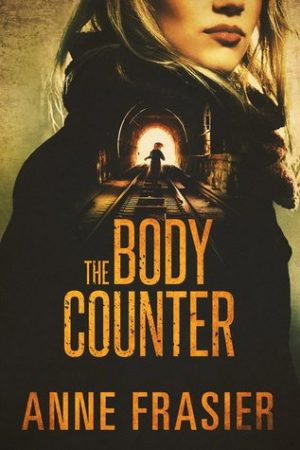 The Body Counter (Detective Jude Fontaine Mysteries #2)
By:
Anne Fraiser
Website:
https://www.annefrasier.com/
Release Date:
June 12th, 2018
Publisher:
Thomas & Mercer
Series:
Detective Jude Fontaine Mysteries #2
Rating:
Picking up a few months after book one we see that Jude and Uriah have grown to trust each other as partners, despite some of their own suspicions of one another. When a series of apparently random crimes hits, with no real pattern other than the dead bodies they must figure out who the killer is- fast.
I still adore Jude as she works on sorting out her own life post-captivity and understanding the truth about her own past and present life. There are so many twists and turns in this book, especially as it relates to Jude's life, never mind the twisted sense of the killer who is using a mathematical riddle (I hate math even more now) to determine who he kills next.
Similar to the first book we switch focus, this time between Jude and Uriah, as they struggle to solve the case. We are given hints here and there about the truth but as each thing is revealed I couldn't believe I had simultaneously missed it and how well hidden the truth was in the book. Fraiser does a fantastic job of giving some hints without giving it all away and I adore her for this trick as it isn't something everyone can pull off.
With new characters and new revelations in this book I couldn't believe what I was reading as I went through each page truly on the edge of my seat. If you enjoyed the first book in the series, please continue with book two. I suggest you go back to book one before diving it so you have a better understanding of the characters and history.