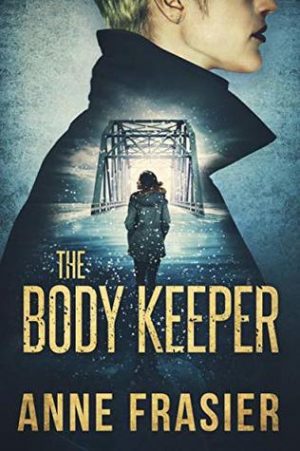 The Body Keeper (Detective Jude Fontaine Mysteries #3)
By:
Anne Fraiser
Website:
https://www.annefrasier.com/
Release Date:
June 4th, 2019
Publisher:
Thomas & Mercer
Series:
Detective Jude Fontaine Mysteries #3
Rating:
The final part of this amazing trilogy is here and when I tell you that I could barely stop reading I mean that I took a day off work to finish it. I couldn't resist the pull of this well-written, heart stopping finale.
When a boy's frozen body is found in the ice of a Minneapolis lake Jude and Uriah join the hunt for the person responsible, only to discover more bodies in the same lake, some those of children missing for twenty years. Things keep getting weirder as a child is left in the middle of a blizzard on Jude's doorstep and he doesn't even know how he got there or his name. With two mysteries to solve time is passing by too fast and it may mean the end for many people.
Jude doesn't disappoint in this novel, her wit, intelligence and determination are as strong as ever and I simply adore her. The same goes for Uriah who is definitely a favorite character of mine. As such I had a very hard time accepting that this was the final book in the trilogy and that we wouldn't see Jude and Uriah anymore. Being attached to characters and the world they live in is hard but doing so in such a way that I was truly sad to finish this book is impressive given the shorter duration that is a trilogy.
Anne Fraiser continues to astound me with her writing skill, her ability to plot, hidden clues and surprising reveals. If you haven't read any of the books in the trilogy I strongly suggest you go back to book number one, The Body Reader, and start there. With so much character growth, history and information you need all of it to appreciate what happens in this final installment.