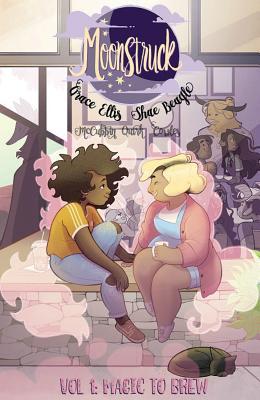 Moonstruck Vol. 1: Magic to Brew
By:
Grace Ellis, Shae Beagle
Illustrator:
Caitlin Quirk, Clayton Cowles
Release Date:
February 14, 2018
Publisher:
Image Comics
Series:
Moonstruck (Volume 1)
Rating:
Graphic novel series Moonstruck is a young adult series that combines fantasy and mystery with an LGBTQ+ cast. Written by Grace Ellis and Shae Beagle and illustrated by Caitlin Quirk and Clayton Cowles, this is a series that has graced many "best of" and "you need to read this" lists on professional and fan sites for several years.