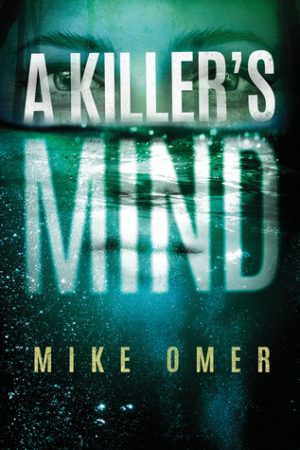 A Killer's Mind (Zoe Bentley Mystery #1)
By:
Mike Omer
Website:
http://strangerealm.com/mikeomer/
Release Date:
August 1st, 2018
Publisher:
Thomas & Mercer
Series:
Zoe Bentley Mystery
Rating:
Back to my old tricks again as I tell all of you about another murder mysteries series and another strong team of unlikely partners. Ready?
In Chicago three women are found strangled, embalmed and posed to appear alive. Zoe Bentley, a FBI profiler, is called in to assist with the case and joins Special Agent Tatum Gray to find the killer.
I really enjoyed Omer's style as he jumped back and forth when telling the story through the different characters eyes. I enjoyed seeing things as Zoe would and learning more about Tatum as chapters came from his POV. The creepy parts were when we saw glimpses of the killer and it was so perfectly written that I truly had shivers down my spine at times while reading this.
There are enough plot twists and surprises to to keep the action going but not so many that it feels ridiculous. The characters are consistent in how they approach challenges (rather than swinging wildly out of character just to solve the case.)
Also, if you love sassy, crazy grandparents Tatum's grandfather Marvin is the absolute best. Anytime he came up in the story I was laughing out loud at how stubborn and off the wall he could be but I could still see the love between Tatum and Marvin.
There are two books currently published in this series and I've requested the third (to be published in June 2020) through Net Galley. Here's hoping I get to read the next in this series because I love this series!