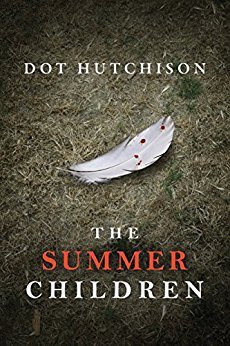 The Summer Children (The Collector #3)
By:
Dot Hutchinson
Website:
https://www.fantasticfiction.com/h/dot-hutchison/#:~:text=Dot%20Hutchison%20is%20the%20author,adult%20thriller%20The%20Butterfly%20Garden.
Release Date:
May 22nd, 2018
Publisher:
Thomas & Mercer
Rating:
Book three in this series by Dot Hutchinson was absolutely intense and I should have been prepared for the roller coaster it took me on but I wasn't.
When Agent Mercedes Ramirez finds an abused young boy on her porch, covered in blood and clutching a teddy bear, she has no idea that this is just the beginning. He tells her a chilling tale: an angel killed his parents and then brought him here so Mercedes could keep him safe.
His parents weren't just murdered. It was a slaughter—a rage kill like no one on the Crimes Against Children team had seen before. But they're going to see it again. An avenging angel is meting out savage justice, and she's far from through.
One by one, more children arrive at Mercedes's door with the same horror story. Each one a traumatized survivor of an abusive home. Each one chafing at Mercedes's own scars from the past. And each one taking its toll on her life and career.
So, from the above book summary you should be able to see the giant red trigger warning on this book (and the entire series at this point). Especially with abused children, vicious murders and a ton of PTSD being stored up for the characters you need to be ready for the intensity and severity in this book.
Like the rest of the series the pace is fast and gripping, the characters interesting and drawing you in easily. I'm so glad that we got a book from Mercedes point of view because she is a spectacular badass.
"Scars mean we survived something, even when the wounds still hurt."
As with this series so far I would say that you must read them in order. The background of the returning characters and the history of their lives we get throughout the series make you more connected to them as well as giving you a broader understanding of why each characters acts as they do and grows your interest in the team as a whole.