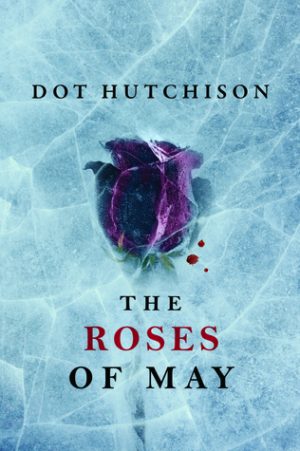 Roses of May (The Collector #2)
By:
Dot Hutchinson
Website:
https://www.fantasticfiction.com/h/dot-hutchison/#:~:text=Dot%20Hutchison%20is%20the%20author,adult%20thriller%20The%20Butterfly%20Garden.
Release Date:
May 23rd, 2017
Publisher:
Thomas & Mercer
Series:
The Collector
Rating:
Book two in this dark and twisted series wasn't quite what I expected. When I learned there were more books in the series I thought we'd get to see more about the victims from book one as they move through their court case. Instead, we are sticking with agents Brandon Eddison, Victor Hanoverian, and Mercedes Ramirez which, I'm not complaining about. We learn about another young woman, Priya Sravasti and the challenges she and her mother are facing years after the murder of her sister.
Priya's sister Chavi was found murdered in a church and ever since then Priya and her mother have been moving regularly, trying to outrun the damage done and the killer that was never caught. When it seems like the killer is coming to claim Priya as well it's up to our favorite agents to try and catch the madman and keep Priya safe.
We do still see some of the Butterflies and we learn about how they're all adjusting, or not adjusting, to life outside of the Garden. We see how Eddison has basically adopted Priya as his younger sister (after the long ago disappearance of his own sister it's equal parts touching and equal parts worrying as Eddison is much more heart than logic on this case.)
We see the after effects of a family left without a loved one, the terrible challenges they face and the damage done when there aren't enough answers. This book was amazing and equally heartbreaking as the first in the series.
Dot Hutchinson's writing style, plot twists and character growth is fantastic. She also finds ways to leave encouragement in the strangest places and words of wisdom about how people cope with things which I found comforting in the middle of all the chaos.
"We shouldn't have to fix ourselves if we don't want to. We shouldn't have to be strong or brave or hopeful or any such bullshit. Mum has always emphatically stated that it's okay to not be okay. We don't owe that to anyone else."
If you enjoyed the first book in the series, give book two a try. If you haven't read The Butterfly Garden yet, start there. It's a tough read and you have to have the stomach for it but honestly, this is not a series you should dare skip around on. Read in order, deal with the darkness and hold on tight for the roller coaster of emotions.