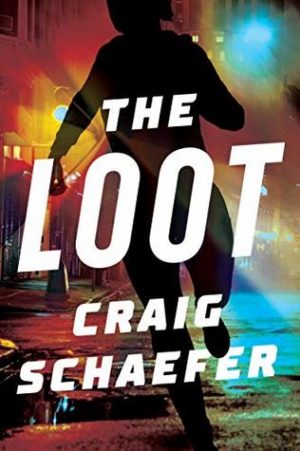 The Loot (Charlie McCabe #1)
By:
Craig Schaefer
Website:
http://craig-schaefer-v2.squarespace.com/
Release Date:
August 1st, 2019
Publisher:
Thomas and Mercer
Series:
Charlie McCabe
Rating:
This should really go without saying at this point but I adore Craig Schaefer. When I saw this new book come out last year and I realized it was mystery, thriller and no magic I was intrigued. I mean, come on, Craig Schaefer is the brilliant man that brought us Daniel Faust, Harmony Black and the Revanche Cycle. When I saw this story didn't hold a hint of magic, urban fantasy or anything in that realm I was curious. Obvious I'm a crime/thriller/mystery fan. So how would one of my favorite fantasy writers match up in a genre devoid of fantasy?