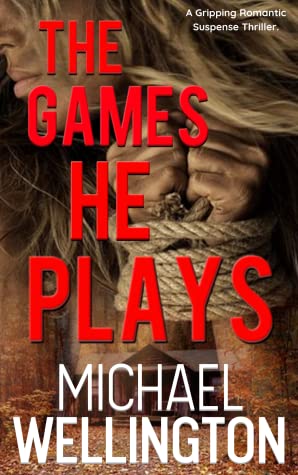 The Games He Plays
By:
Michael Wellington
Website:
https://www.michaelwellington.com/
Release Date:
June 2nd, 2020
Publisher:
Self-published
Rating:
When I received the copy of The Games He Plays I wasn't sure what to expect. Reviewing the synopsis of the book I was glad to see this was right up my alley, being a romantic suspense.
The book started off, not slow, but it didn't jump right in either. I wasn't grasped from page one. I do appreciate the author's writing style and the smooth transition from the start of the story to the end. I will say some parts were more telling than showing but given how the story unfolded I'm not really complaining. Understanding Jennifer better was a great help to me as I moved through the plot.
I did find the strange dreams Jennifer has in the story to be tiptoeing the line into the supernatural/horror landscape but that wasn't a problem for me and I found I enjoyed it. Still, most of the story is firmly in the romantic suspense, mystery and thriller genres so if you enjoy those genres you will enjoy this tale as well.
With so many twists and turns this is a well written debut novel and one that is indeed a quick and enjoyable read. Thank you to the author Michael Wellington for the copy of the book.