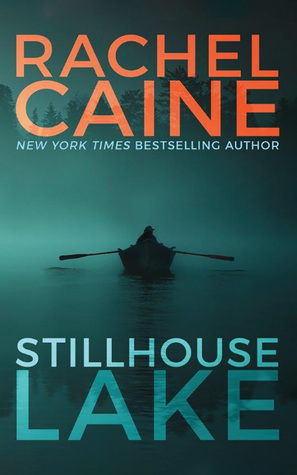 Stillhouse Lake (Stillhouse Lake #1)
By:
Rachel Caine
Website:
https://www.rachelcaine.com/
Release Date:
July 1st, 2017
Publisher:
Thomas & Mercer
Series:
Stillhouse Lake
Award:
Goodreads Choice Award Nominee for Mystery & Thriller (2017)
Rating:
So, obviously I have a thing for thrillers. And crime stories. And mysteries. A fast-paced book that takes off from the first sentence is definitely my cup of tea.
Gina Royal had the perfect life. Two kids, a home in the suburbs, a husband that works hard. That all disappeared when a drunk driver crashed into her family's garage…and revealed her husband is a serial killer.
Now she's on the run with her kids while her husband rots in jail and Gina is now Gwen and she has to keep them moving to stay safe. When the land in the small, quiet town of Stillhouse Lake Gwen thinks maybe, just maybe, they've found a new place to call home. Online vigilantes haven't found her yet, the people in town don't appear to know her face from the news and her kids are settling in.
Everything is alright until a woman's body is found in the lake, her injuries and cause of death eerily similar to Gwen's husband. Then the letters begin to arrive and Gwen knows she and her children aren't safe anymore.
With a fantastic cast of characters, a deviously complex plot and the ever-present threat of danger will keep you on edge. I started reading
Stillhouse Lake is book one in the series about Gwen Proctor and her kids as they try to find something close to normal in this world. At the time of writing this review there are four published books in the series with the fifth book released in March 2021. Sadly the author known by her penname, Rachel Caine, passed away in November of 2020 after a battle with cancer so the fifth book will most likely be the last in this series and we've lost an amazing author in the world.