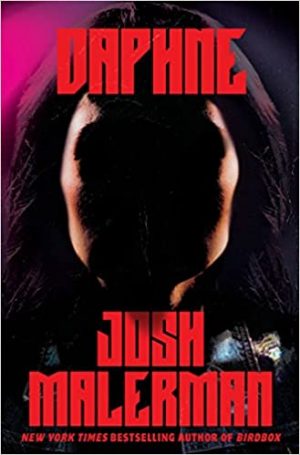 Daphne
By:
Josh Malerman
Release Date:
August 23, 2022
Publisher:
Del Rey
Award:
Bram Stoker Award Nominee for Best Novel (2022)
Rating:
Josh Malerman, author of Bird Box, brings us a horror novel in the style of classic 1980s slasher movies. Daphne is the latest, and possibly best, novel Malerman has brought readers to date, something highlighted by the novel's Bram Stoker Award nomination for Best Novel in 2022. Ghosts, urban legends, and a growing number of inexplicable murders are rounded out by 80s slasher movie trappings that leave readers frantically turning the page to find out what on earth happens next.
Kit Lamb's last summer before college doesn't exactly go as planned. The night before her high school basketball team's big game, the team gets together and tells the spooky urban legend of Daphne, a local girl who died many years ago and some say is still out for revenge. But as scary as it is, it's just story. But after Kit's teammates begin to disappear, Kit isn't so sure.
The story is told almost exclusively from Kit's point of view. Malerman expertly navigates the subtle differences in Kit's fear, stress, and anxiety, creating an extremely believable character whom readers cannot help but become incredibly invested in.
What begins as the sort of high school ghost story passed from one group of upperclassmen to the next soon grows into something real, something terrifying. Members of the girls' basketball team begin to go missing only to soon be found dead. Only, the murders are inexplicable. Only someone with completely inhuman strength could have made these sorts of wounds, but at the same time these poor individuals were clearly done in by a human, not a wild animal loose in the city.
The strange ghost story about Daphne that frightened Kit so much doesn't seem to be as set in stone as high school upperclassmen would have her believe. The story shifts with each retelling, every generation seeming to know a slightly different tale. The uncovering of the truth is a major theme of the work. Every time something knew is learned, the story grows darker in some manner. Truth is often more frightening than fiction, and though the multiple possibilities of why the town is cursed or possibly haunted are spooky, sad, and frightening, none are as chilling as the actual truth.
The ghostly aspects are spot on. Scary and suspenseful moments full of the paranormal are exactly that, keeping readers in the moment and scaring the pants off of them. The terror, anxiety, and at times outright denial of the characters are palpable and completely believable. At the same time, the 1980s slasher movie vibes are off the charts. Daphne feels like a cult-favorite slasher movie and would make an absolutely fabulous film.
Most the story exudes the time period in which it was set. The secrecy of the townsfolk, who are desperate to cover up local history that really ought to be discussed and used as a learning opportunity is very true to the times. The teenage characters are all believable as having grown up in that time.
Daphne by Josh Malerman is an edge-of-your-seat story right up to the last page. It is a truly spooky ghost story. It is a fantastic slasher novel. And it most certainly stays with you long after the last page.