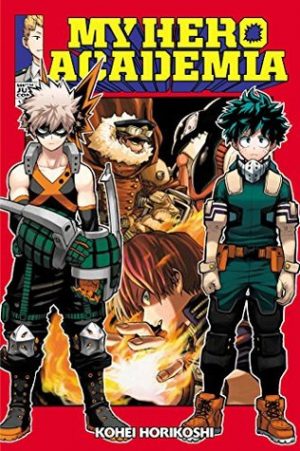 My Hero Academia Volume 13
By:
Kohei Horikoshi
Illustrator:
Kohei Horikoshi
Translator:
Caleb Cook
Release Date:
June 5, 2018
Publisher:
VIZ Media LLC
Series:
My Hero Academia
Received From:
Publisher
(All reviews are our own, honest opinions.)
Rating:
I've been reading My Hero Academia every Monday in Shonen Jump for quite some time now. Yet this volume snuck up on me nonetheless. There's a lot in here, and I don't think I picked up on all of the subtleties the first time. My Hero Academia Vol 13 by Kohei Horikoshi is another wonderful volume filled with commentary on hero society, character development, and the conclusion to the licencing exam.