Some of you may be wondering why things have been a little slow over here at Looking Glass Reads. This is two-part. I was sick twice in the last three weeks. After it took a solid 30 minutes to read three pages of a book, and retaining none of it, I decided to call off reading for the time being. Then, upon getting well, I immediately dove headlong into some heavy editing of a nonfiction title for work. So…I'm a little behind.
There are a ton of absolutely fabulous books waiting for me. Some are released later this month, while a few other were released in September. There are arcs. There are (gorgeous!) finished copies. And I am so excited to be feeling well and getting back into reading them. Below I'll show off my recent collection that was sent from various publishers. There are some truly wonderful gems in here from the little I've gotten through, and many more that I can't wait to start. All of these amazing titles will be reviewed in the next few weeks here on Looking Glass Reads.
As for the #Spookathon readathon, I hope to still participate. I've yet to pick up a book, at least that's been released and I'm not actively editing, but I'm hoping that will be put to an end tonight. Below, I've broken down books I've recently received by genre – Fantasy, Science Fiction, and Manga.
Fantasy –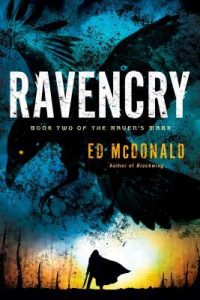 Ravencry by Ed McDonald
(Raven's Mark #2)
This is the second book in the Raven's Mark series. We pick up the story four years later when Rhyalt is once again called to action. Someone has broken into Crowfoot's vault. The search for a stolen power will bring Rhyalt to the very heart of the Misery.
6/18/2018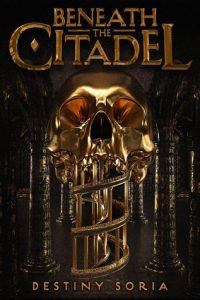 Beneath the Citadel by Destiny Soria
Eldra is a city ruled by ancient prophecies. Cassa is a girl carrying the weight of her parents failed rebellion and must discover what the last prophecy really means before its to late for the city or themselves.
Release Date: 10/9/2-18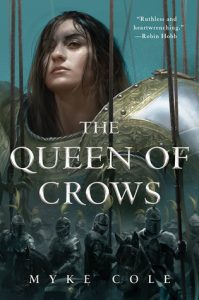 The Queen of Crows by Myke Cole
(The Sacred Throne #2)
This is the second book in Myke Cole's The Sacred Throne series. Heloise is on a journey now with her alchemically-powered armor. She must fight back against the tyranny of the Order, and lay siege to the Imperial Palace itself.
Release Date: 9/18/2018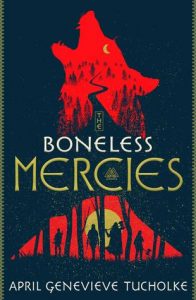 The Boneless Mercies by April Genevieve Tucholke
I'm quite excited for this one – a gender flipped retelling of Beowulf. Yep, you heard that right! Frey is a Boneless Mercy, part of a band of women who are death dealers, doomed to killing the old and sick. Wanting a better life, Frey takes her band and travels north where there are rumors of people being slaughtered by a giant. It doesn't matter who she must ally herself with. She will succeed.
Release Date: 10/2/2018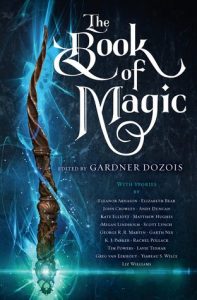 The Book of Magic edited by Gardner Dozois
This is a huge tome edited by Gardner Dozois. Inside is a vast array of short stories based around fantasy and magic. Some of the authors included are George R.R. Martin, Elizabeth Bear, Lavie Tedhar, Rachel Pollack, and many more. I've only gotten through part of the introduction of this and I'm already in love with this book.
Release Date: 10/16/2018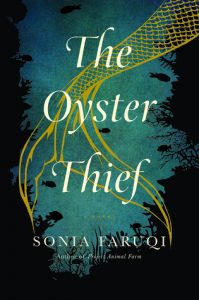 The Oyster Thief by Sonia Faruqi
Coralline is a mermaid, one who's home and family have suffered due to an oil spill. Izar, owner of a shipping company, is looking for something, anything to cure his father's cancer. Fate pushes this unlikely pair together on their journeys.
Science Fiction –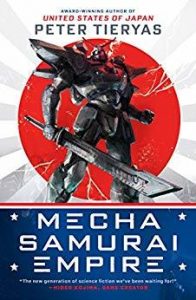 Mecha Samurai Empire by Peter Tieryas
(United States of Japan)
Set in the same universe as Tieryas' previous novel United States of Japan, this story is about Makoto Fujimoto, a young man who's grown up California under Japanese rule and wants nothing more than to pilot his own mecha. Poor grades mean his only option is passing the military exam and piloting for the government, but he fails that too. Tensions are rising between Germany and Japan, making even civilian piloting look like sketchy. Besides, Mac's got to live long enough first.
Release Date: 9/18/2018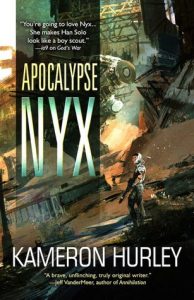 Apocalypse Nyx by Kameron Hurley
(Bel Dame Apocrypha)
Five short stories about Nyx make up this entry in the Bel Dame Apocrypha series. Nyx is a bounty-hunter, her world filled with adventure and morally gray choices. These are more of her adventures.
Release Date: 10/2/2018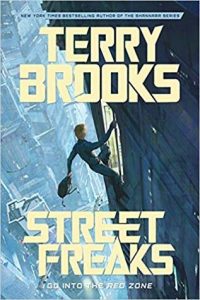 Street Freaks by Terry Brooks
The author of the Shannara books is here with a science fiction tale. The last words Ash's father speaks before the video goes dark direct him to the Red Zone of Los Angeles. Now, people are hunting Ash as he solves the mysteries his father left.
Release Date: 10/2/2018
Manga –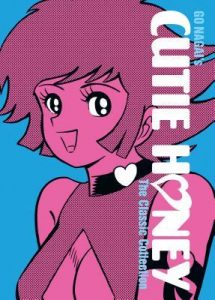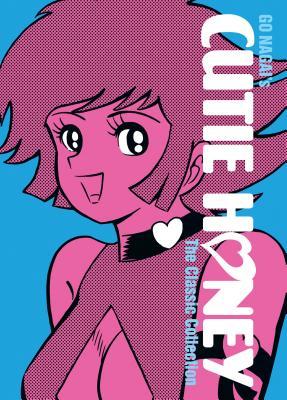 Cutie Honey: The Classic Collection by Go Nagai
This is the entirety of the original Cutie Honey manga collected into one beautiful volume. This series has had many renditions over the last few decades in print, anime, and movies, but this is the original, definitive edition. The manga is a beautiful hardcover edition that looks absolutely gorgeous on any shelf.
Release Date: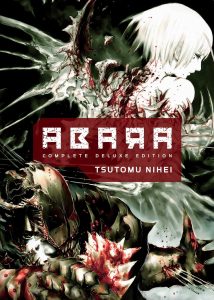 Abara: Complete Deluxe Edition by Tsutomu Nihei
This story is set in a city overshadowed by huge tombs built in ancient times. Who their builders were is lost to time. But one thing is certain. Whatever it is stalking the city streets and preying on its people is very real. This edition is a beautiful hardcover book containing the entirety of the manga.