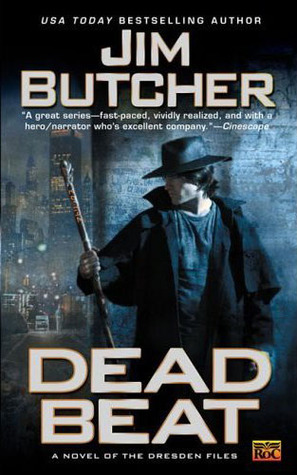 Dead Beat(The Dresden Files #7)
By:
Jim Butcher
Website:
http://www.jim-butcher.com/
Release Date:
May 2nd, 2006
Publisher:
Roc Books
Series:
The Dresden Files
Rating:
There are certain things that Harry Dresden cannot, and will not, abide by. Threatening his friends (in this case, Karrin Murphy) is one of them. Another, is necromancy. But, when his arm is twisted into finding the lost information on an old necromancy spell that could rip the world in half the blackmail on Murphy is too much and Harry must make a deal with what he feels may be the closest thing to the devil, a Black Court vampire named Mavra.