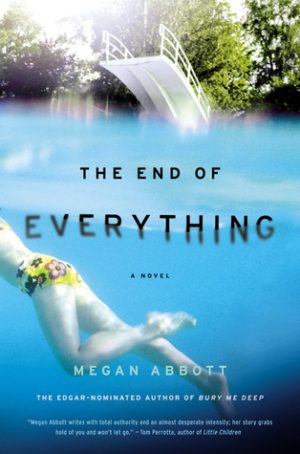 The End of Everything
By:
Megan Abbott
Website:
http://meganabbott.com/end.html
Release Date:
July 7th, 2011
Publisher:
Reagan Arthur Books
Rating:
This book has many contrasting reviews online. Some are glorious, with high ratings and accolades for the author for developing such a tale. Others dismiss the book, their criticism ranging from "it didn't suit me," to the book being terrible. Where do I fall? Good question because…I'm just not sure.
Okay, first things first — there are some spoilers here because there is no good way to review this book without them to explain the ups and downs of this book.