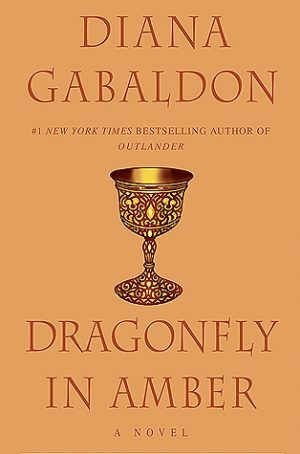 Dragonfly in Amber (Outlander #2)
By:
Diana Gabaldon
Website:
http://www.dianagabaldon.com/
Release Date:
July 1st, 1992
Publisher:
Bantam
Series:
Outlander Series
Rating:
 The obsession continues for me in this sequel to Outlander. A well written sequel that picks up right where we left off I have to say that I nearly missed my train stop a few times when reading this book. 
Diana Gabladon continues to run with the story here, giving us more and more reasons to cheer for her characters, worry about them and turn page after page. Did I mention I almost missed my stop? Gabladon's characters are on a precarious journey to literally change history but, the question is, do they succeed? Some spoilers/ spoiler hints ahead, you have been warned!