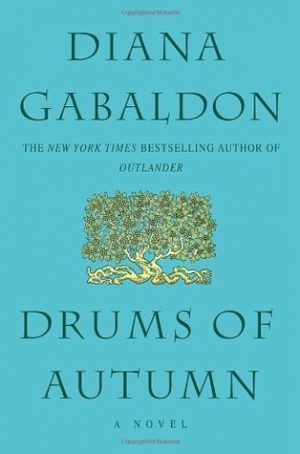 Drums of Autumn
By:
Diana Gabaldon
Website:
http://www.dianagabaldon.com/
Release Date:
December 30th, 1996
Publisher:
Delacorte Press
Series:
Outlander Series
Award:
All About Romance (AAR) Annual Reader Poll for Favorite "Other" Romance & Honorable Mention for Favorite Couple (1998)
Rating:
We are at book four in this series and now I find myself starting to, sadly, wane in my love for the series. This book, to date, is as far as I've read and I need a bit of a break after this one as I'm slightly disappointed in this book and, truthfully, I need to find time to read the books that follow this one. Spoiler alerts ahead, once again.