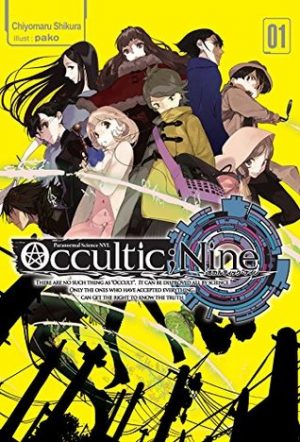 Occultic;Nine Vol. 1
By:
Chiyomaru Shikura
Illustrator:
pako
Translator:
Adam Lensenmayer
Release Date:
December 3, 2016 (ebook J-Novel Club edition); July 3, 2017 (printed Seven Seas edition); August 22, 2014 (original edition)
Publisher:
J-Novel Club; Seven Seas
Series:
Occultic;Nine
Received From:
Publisher
(All reviews are our own, honest opinions.)
Rating:
The light novel Occultic;Nine Vol. 1 by Chiyomaru Shikura is a story about the occult, urban legends, and belief versus science and cold facts. Half a dozen very different people's lives begin to intertwine in different, unexpected ways. All the while, there is a question that begs to be answered – is the occult real, and can science prove its existence?