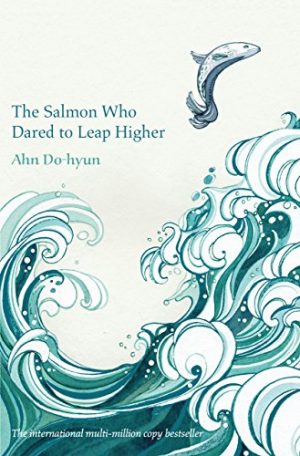 The Salmon Who Dared Leap Higher
By:
Ahn Do-hyun
Illustrator:
Daniella Terrazzini
Translator:
Deborah Smith
Release Date:
April 9, 2015
Publisher:
Pan
Rating:
Award-winning and bestselling poet Ahn Do-hyun brings us a classic fable in The Salmon Who Dared Leap Higher. Despite winning the 1981 Daegu Maeil Shinmun Annual Literary Contest with the poem "Nakdong River," the 1984 Don-A Ilbo Annual Literary Contest for the poem "Jeon Bong-jun Goes to Seoul," the 1996 Young Poet's Award, and the 1998 Kim So-wol Literature Prize, this is the first work of Do-hyun's to have been published in English.
Translator Deborah Smith works magic in her translation, bringing all of the poetic, lyrical prose beautifully to life in English for the first time. Ahn Do-hyun's words sing, the novel truly evoking all of the feeling of the fables read to us by parents and grandparents when we were children. It feels at once as if it were something ancient and something new, something that teaches us about today.
The story itself is about a salmon, taking place across its lifespan. Anthropomorphized creatures and aspects of nature take center stage. The story is about many things — love, freedom, harmony with nature, courage, following your dreams, and more.
This modern fable is one that readers of the genre will adore. It is, however, exactly that — a fable. This is not a retelling, something based on myth or folktales, or something merely fable-like. Therefore, it may not be to certain individual's tastes. However, The Salmon Who Dared Leap Higher will surely be treasured by those who remember fables fondly.