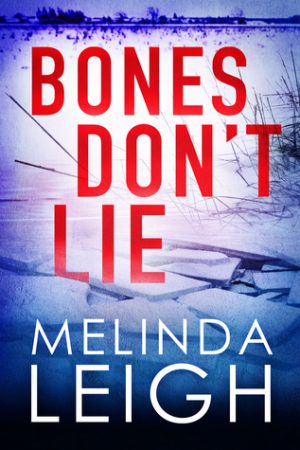 Bones Don't Lie (Morgan Dane #3)
By:
Melinda Leigh
Website:
https://melindaleigh.com/
Release Date:
March 13th, 2018
Publisher:
Montlake Romance
Series:
Morgan Dane
Rating:
Okay everyone, this is book three of this series and I'm telling you now, go back and read books one and two. Immediately. Book three was an emotional ride and one I didn't expect to feel so strongly about but I guess I've fallen in love with Lance too now.
As with the previous books in this series we see a new case come up but we also see continued story arcs and character growth in this third installment. Honestly, how dare Melinda Leigh keep me in such suspense? Every page I turned faster than the previous one and at the end of this book I was definitely in the middle of an emotional book hangover.
In Bones Don't Lie we see Lance struggle with new facts surrounding his father's disappearance. When his father's car is found and pulled from the lake at first everyone believes they've found some answers, that is, until a skeleton is found no in the driver's seat but the trunk. And, the remains are female. In what was believed to be a disappearance or a simple story of a man walking out on his family we now learn there was a lot more going on and that all of this may have ended in murder.
As with any Melinda Leigh book there can't be one issue going on at a time as it also appears that someone is stalking Morgan. We also see more of the relationship between Lance Kruger and Lincoln Sharp as Sharp was the detective on Lance's father's case all those years ago and has become sort of a stand-in for the missing father figure. Sharp, Lance's boss, wants to protect Lance from all of this but knows he can't stop him so the group must work to find answers, while keeping Morgan out of harm's way.
If you're a fan of romantic suspense you should already know Melinda Leigh's name and if you're just joining the genre, I'd suggest starting with this series and back at book number one- Say You're Sorry.