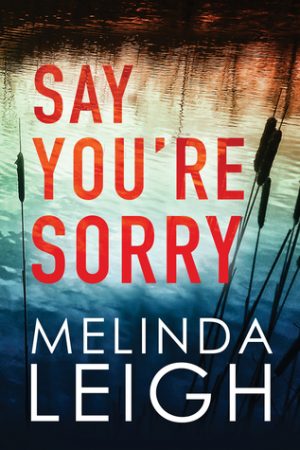 Say You're Sorry
By:
Melinda Leigh
Website:
https://melindaleigh.com/
Release Date:
May 16th, 2017
Publisher:
Montlake Romance
Series:
Morgan Dane
Rating:
Morgan Dane, a former prosecutor, returns to her hometown of Scarlet Falls after the loss of her husband in Iraq. Back home and surrounded by her family Morgan is hoping for some comfort and a chance to reset her life as a single mother but, just as she's offered a career opportunity, Morgan's babysitter is killed and her neighbor's son, Nick, is charged with it.
Turning down the job, so that she can defend Nick rather than prosecute him, Morgan turns to her old friend Lance Kruger (a former cop turned private eye) for help in the defense. As Lance and Morgan dive into the secrets of the small town and look for answers they find themselves drawn the targets of the real killer.
If you haven't caught on by now Melinda Leigh loves writing romantic suspense and I love reading it. Honestly, it's astounding to me how many books I've read lately that would be classed as romance novels but if there was no suspense, murder and thrills, I wouldn't touch them. It seems I'm a sucker for this formula. So be it.
Morgan, Lance and the rest of the characters are fleshed out, imperfect and believable while also being enjoyable heroes you want to cheer on. Morgan's chaotic home life and Lance's growth as he begins to accept that he's now a private eye and not a cop give them more than just the case to worry about and there wasn't a boring scene in this book.