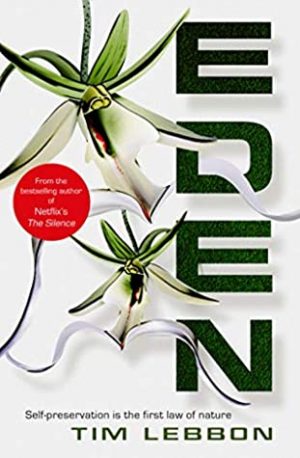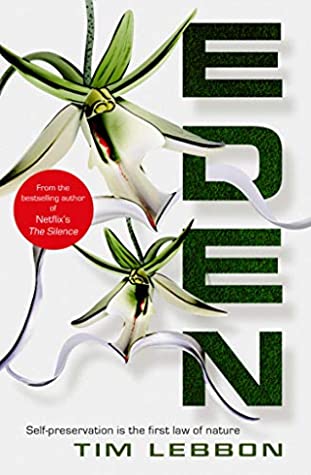 Eden
By:
Tim Lebbon
Release Date:
April 7, 2020
Publisher:
Titan Books
Received From:
Publisher
(All reviews are our own, honest opinions.)
Rating:
A brand new eco-thriller hit shelves earlier this month. Eden is the latest novel by Tim Lebbon, winner of three British Fantasy Awards, the Bram Stoker Award, the Shocker, and a finalist for both the International Horror Guild and World Fantasy Award. His latest novel combines horror, near future sci-fi, and ecological thriller genres into one unforgettable story.
In a world suffering the ravages of climate change, Virgin Zones have been set up across the world. Each of these zones have been left completely alone to rewild and help repair the environment, with all people being moved to new cities. But not everyone can ignore the tempt of these pristine zones. Dylan is one such extreme sports competitor. Together with his daughter and a team of friends, they decide to take on Eden, the UK's Virgin Zone. Skill and courage is needed to take on both the unforgiving landscape and the border patrols. But while nature has certainly repaired itself, it doesn't seem to be very friendly to Dylan, Jenn, or any of the others…
This is the set-up to Eden, a truly memorable tale that will entice readers of Jeff Vandermeer's The Southern Reach series. Characters are memorable, each playing very well off of the others in their group. All come from very different backgrounds and countries, and each one has at least one reason for agreeing to go one such a dangerous journey. However, they also hold secrets from one another. Some are due to understandable reasons, such as Jenn who hides the fact that her estranged mother has also recently embarked on the same journey and is still possibly somewhere within the depths of Eden.
World building is built up both gradually and in a very natural way. Short quotes from in-world documents, reports, and social media posts set both the chapter's tone and provide background on Virgin Zones, the politics and science surrounding them, and the people who illegally enter them.
The prose is equal parts lovely and chilling. A single page can turn from the most beautiful crafted passage about the landscape to one with an unnerving edge as natures more unrelenting and sinister side beings to show itself. The farther Dylan's group progresses, the more the horrors of a premieval world show themselves.
The pacing of the story is very fast paced. Pages fly by, as Jenn tries her best to get her father and the others into and then out of Eden as quickly as she can. The ending was, for all intents and purposes, perfect. Those who've read closely can find all sorts of interesting things implied, with the horror, chill, and adrenaline of the story lingering long after you've closed the book.
Eden by Tim Lebbon is a fantastic read that sucks you in and holds you captive right to the last page. I would highly suggest picking up a copy of this fantastic new title, especially if you're a fan of Lebbon's other works or have enjoyed Jeff Vandermeer's Annihilation.